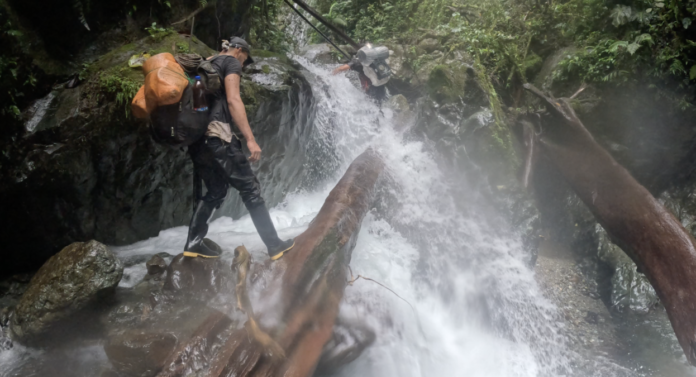 On March 10, 1934, the Sikorsky S-38 amphibian plane 'von Krohn' departed from Buenaventura with a crew of two German members, pilot Hans Walter Geck and mechanic/radio operator Ernest Jahnke, as well as a German passenger, mechanic Alexander Notz. The aircraft was carrying mail and gold shipments, and made stops in Chiquichoqui and Quibdó before encountering terrible weather conditions on its way to Cartago in Valle del Cauca.
The pilot attempted to pass below the cloud cover and cross the depression into the Cauca Valley, but the plane crashed into the mountain in the middle of the jungle of Chocó. Only one passenger, Julio Zúñiga, was killed in the accident, but the other crew members were left to their own devices while waiting for help to arrive outside.
Although the crash site was located in the region of Sipi in Chocó, recovering the wreckage has proven to be difficult due to the remote location and challenging terrain. The jungle has taken over the wreckage of the plane, and it has been 89 years since the accident occurred.
We are calling for your help to recover the wreckage of the Sikorsky S-38 'von Krohn' and preserve its historical significance. The memory of the brave men aboard the ill-fated flight will live on as a testament to the pioneers of aviation and their challenges.
Please consider donating to a relief fund that will be used to finance the recovery mission. Any contribution, no matter how small, will be greatly appreciated. Let's work together to recover this piece of history and honor those who lost their lives.
If you're interested in donating to help recover the Sikorsky S-38 'von Krohn wreckage,' you can visit our GoFundMe page at [insert link here]. Any contribution, no matter how small, will be greatly appreciated and will go towards preserving an important piece of aviation history. I appreciate your support!